While European nations are still trying to placate the Trump Administration about the P5+1 nuclear deal with Iran, US officials aren't optimistic. Senate Foreign Relations Committee chairman Sen. Bob Corker (R-TN) says he believes Trump will withdraw from the pact in May anyhow.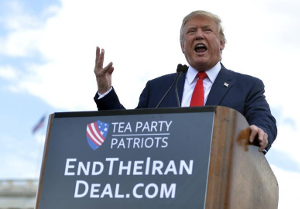 Corker told reporters that, barring any surprise moves by the Europeans, Trump will not extend the sanctions waiver beyond the May 12 deadline. This will effectively put he US in violation of the treaty, with Trump clear he intends to withdraw.
Whether the deal survives beyond that is anyone's guess. Russia and China had both been courting Iran about keeping the deal going without the US. Recently, however, Iran has suggested that they don't see the pact surviving a US withdrawal.
In January, Trump signed a waiver which he said would be the last one. He then issued an ultimatum for the P5+1 deal to be dramatically changed. Iran has ruled out any renegotiation, while Europe has tried to come up with some middle ground that will satisfy everyone.