US tensions with Russia are looking to get worse yet again, as the Trump Administration on Thursday announced a new round of sanctions against Russian organizations and individuals. Administration officials said it was retaliation for meddling in the 2016 election, and "malicious cyberattacks."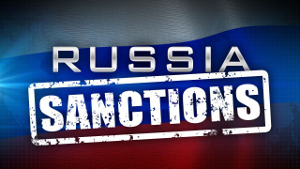 The sanctions hit three organizations and 13 individuals. Those targeted were accused of "spreading disinformation and propaganda" to promote the election of President Trump. Russian officials say they believe the move was a political one.
Congressional hawks, eager to target Russia early and often, were quick to criticize the latest sanctions as insufficient. Congressmen in both parties say that the administration needs to do "far more" to punish Russia.
In the meantime, Russian Deputy Foreign Minister Sergei Ryabkov confirmed that Russia is preparing to impose its own retaliatory measures against the US in response to the latest sanctions.
That's unsurprising, as the US and Russia have been hitting one another with tit-for-tat sanctions for months on end now, each side determined not to let the other have the last laugh, and subsequently responding to one another's responses, keeping relations growing ever worse.