A US airstrike in eastern Syria's al-Shaafa region has killed at least 25 people on Monday, with more than half of the slain identified as women and children, according to the Syrian Observatory for Human Rights.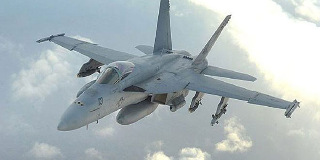 Details on the slain are still emerging, but US spokesman Col. Ryan Dillon attempted to downplay reports, saying the US takes "all allegations seriously," and that if any civilians were killed they'd be included in the Pentagon's monthly list. The Pentagon, of course, tends to ultimately count only about 10-15% of the deaths in their official lists.
The al-Shaafa area is believed to be one of the last strongholds of ISIS forces inside Syria, and that has made it a popular target for airstrikes by various anti-ISIS factions. So far, however, the strikes have appeared to kill mostly just random civilians.
Syrian ISIS is still very much a thing, however, as the group was far from totally destroyed in the US-backed push in northern Deir Ezzor, and massive numbers of fighters escaped into the countryside, where they are expected to go back to being a landless insurgency.