President Trump has promised to impose a new round of sanctions that will be by far the largest ever sanctions targeting North Korea, with reports from the Treasury Department suggesting it targets as many as one person, and 28 ships of various make.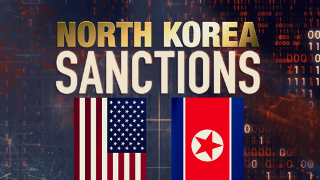 Promises of record new sanctions are common, though the reality is the US has had no trade with North Korea for years, and subsequently nothing to really cut off. Instead, sanctions usually boil down to threatening Chinese banks or ships that deliver things to North Korea.
Much more ominously, President Trump threatened a "Phase Two" if the sanctions didn't work, declining to go into detail but saying it would be "very, very unfortunate for the world" if the US went that route.
Presumably this is the latest in a long line of threats to attack North Korea, though it comes not long after recent admissions from other US officials that no such plans are ready for attacking North Korea.
Trump made no serious mention of diplomacy in his comments, suggesting that either these record new sanctions will work or "Phase Two" will happen.
Last 5 posts by Jason Ditz