Sources at the Financial Action Task Force (FATF) are reporting that China has withdrawn its objection, and that Pakistan has been informed it will be added to the terrorism-financing "grey list" starting in June.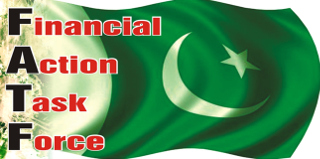 FATF's latest statement, following a Friday meeting, made no mention of Pakistan, but the US has been known to be pushing for Pakistan's inclusion, and Britain, France, and Germany have joined the call.
Pakistan had been on the list as recently as 2015, but had since been removed, adding them back reflects the Trump Administration's increased hostility toward Pakistan, as opposed to any specific changes in Pakistani policy.
The June timetable gives Pakistan an opportunity to object to the FATF designation, though Pakistani officials have so far refused comment on the matter, The White House has made multiple statements that they are not satisfied with Pakistan.