With a growing split between the Iraqi government and the Kurdistan Regional Government (KRG) since a failed secession attempt, the Pentagon has announced that they are not including any funding in their budget to pay for Kurdish peshmerga salaries anymore.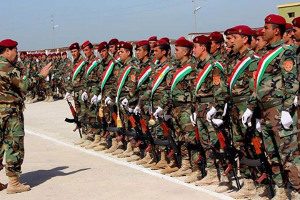 The US long funded the peshmerga, a force of paramilitary fighters armed by the US but loyal to the KRG. That funding came to an end in September, about the same time as the Iraq-KRG split, which came with an assurance that Iraq's central government would start paying the salaries.
Indications are that Iraq never actually paid the peshmerga, but either way the Pentagon seems to no longer be interested in picking up the slack. They are, however, still planning to continue training and arming them.
Iraq's determination to preclude the KRG from ever again trying to secede likely means they want to leave the peshmerga as weak as they can, and with Iraq overtly cutting revenue sharing into Kurdish territory they likely can justify continued cuts.
Last 5 posts by Jason Ditz