US Director of National Intelligence Dan Coats told the Senate Intelligence Committee today that the US is fast approaching "decision time" on North Korea, saying the US will soon have to respond against them.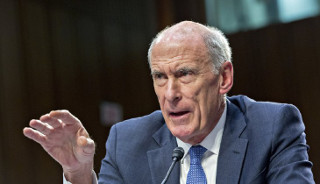 Coats, whose comments come amid unveiling his new Worldwide Threat Assessment, in which he portrays North Korea as "an existential problem" to the United States, and suggests that North Korea's capabilities are growing to the point that the US will have to deal with it this year.
While Coats insisted the US wants a peaceful resolution, he also dismisses the idea of diplomacy in the assessment, saying North Korea wouldn't be willing to bargain away its nuclear arsenal.
This makes his "decision time" comments a lot more ominous, as the Trump Administration's narrative has long been that there is a short window of time in which to threaten North Korea after which point they would attack them outright. Coats' comments suggest the administration believes that time is almost here.
Last 5 posts by Jason Ditz