In a recent phone call with Russian President Vladimir Putin, French President Emmanuel Macron warned that he considers chemical weapon use in Syria to be "a red line," and that France will "strike" Syria if such an attack is proven.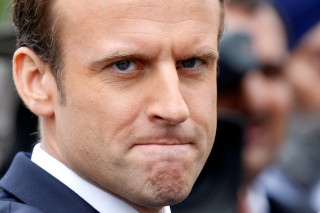 That said, Macron says he has not seen any proof on the attacks, suggesting this isn't going to be used as an idle excuse to justify military intervention. Syria has denied using chemical weapons, and insists they disarmed several years ago.
Syria's disarmament has been impossible to totally confirm because of the ongoing war making certain cites inaccessible. This has proven sufficient for US officials to endorse allegations of chemical attacks, despite proof remaining sorely lacking.
Macron's lack of an immediate invasion isn't sitting well with the White Helmets NGO, which has long advocated foreign-imposed regime change, and criticized Macron for talking about a "red line" instead of just attacking outright.
Last 5 posts by Jason Ditz