The UN Conference of Disarmament Tuesday in Geneva served as the latest venue for tensions between the US and North Korea, with North Korean Ambassador Ju Yong Choi accusing the US of seeking to fuel tensions with his nations, and laying the ground for a "possible preemptive strike."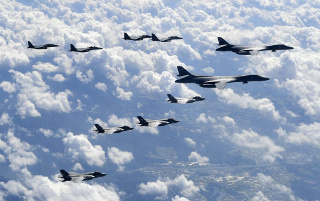 Ju has good reason to believe this to be the case, of course, as US media outlets have for weeks been reporting the exact same thing, that the Trump Administration is gearing up for a "bloody nose" attack on North Korea, and such a strike could come very soon.
US Ambassador Robert Wood, also at that conference, insisted everything was North Korea's fault, but did not appear to contest the idea that the US was gearing up for such a sneak attack.
Indeed, Wood said the US believes North Korea is "months away" from having a retaliatory capability, comments which recently have been seen as arguing in favor of such a US attack sooner, rather than later, gambling that North Korea's ability to destroy US cities with nuclear retaliation is overstated.
Last 5 posts by Jason Ditz