A pair of US drone strikes in Afghanistan's Ghazni Province have killed at least 26 people and wounded 22 others on Tuesday, according to provincial officials familiar with the situation.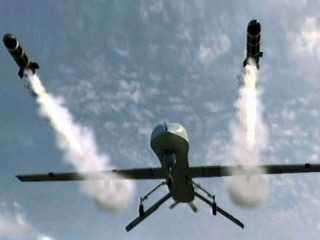 As is so often the case, provincial officials say they believe every single casualty was a Taliban. They claimed the strike was called in by Afghan security forces that were in combat in the region.
The two strikes hit the same area, with the first strike hitting a group of people, and a second strike launched an hour later when more people had gathered to tend to the casualties from the first strike.
This method of attack has proven popular for raising death tolls, though it inevitable raises major doubts about who was killed, as historically secondary attacks hit not only allies of the first strike, but civilian rescue workers as well.
Either way, officials say they believe the provincial "senior commander" of the Taliban was killed in the strike. Details were not disclosed on this heretofore unnamed commander, who was referred to only as Aqhani.