Israel has relatively frequent moments of stepping up war rhetoric, and these days that is aimed squarely at Lebanon, with officials openly threatening to force all of Beirut into bomb shelters and bragging about the impact the war will have on the Lebanese civilian population.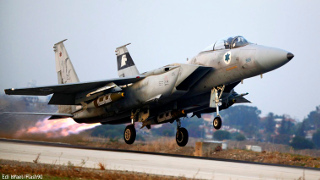 It's less a question of Israel needing to attack Lebanon than them wanting to attack Lebanon, with analysts openly calling it a "war of choice." Israel's far-right government considers war with everyone and everything inevitable, and argues at times like this that a war now is preferable to a war later.
It's not clear the US is totally on board with this, however, with US officials playing up their intention to keep supporting the Lebanese military, even as Israel vows to destroy it. This is an unusual public dispute.
The US seems comfortable with Israel attacking Lebanon so long as they just attack Hezbollah, but Israeli rhetoric in the decade-plus since the last time they did that has leaned heavily toward the idea of a full-scale war attacking all things Lebanese this time around, and they don't appear willing to back off of routing Lebanon's barely function, US-backed military just to placate the US.