Pakistan's Foreign Office issued a statement Wednesday condemning a US drone strike against the Kurram tribal agency earlier in the day, saying the attack was unilateral and launched without Pakistan's permission.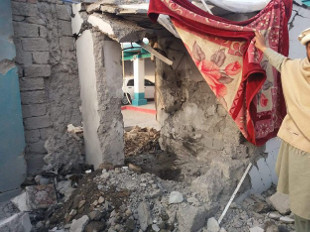 The drone reportedly targeted an Afghan refugee camp along the border with Afghanistan, and officials initially claimed that a Haqqani Network commander and two others were killed in the attack.
The US and Pakistan have had a tense diplomatic relationship in recent months, with President Trump often singling them out as "ungrateful" on Twitter, and Pakistan complaining that the US uses them as a scapegoat. Drone strikes have been an issue between the two for years.
Pakistani officials warned the drone strikes being conducted without intelligence-sharing was inappropriate, and "detrimental to the spirit of cooperation between the two countries in the fight against terrorism."