The 13th annual Global Risks Perception Survey was released by the World Economic Forum this week, and shows that among the experts and decision-makers polled, there is a belief that the risk of wars, both limited and major, are both increasing substantially.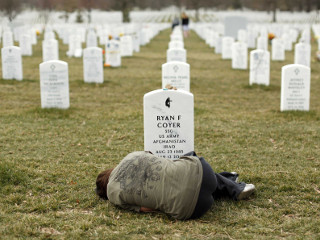 Compared to the 2017 version, 79% see an increase in the risk of state-on-state military conflict, 78% see an increased risk of major conflicts drawing major powers, and most predict a broad loss of confidence in multilateral agreements and collective security alliances.
These figures are all even worse when one considers that early 2017 wasn't exactly a time of boundless optimism in the first place, yet across myriad issues, but particularly fear of wars, the experts are growing far more pessimistic about what is to come.
This perhaps speaks to the way 2017 played out, with huge death tolls in Iraq and Syria, a humanitarian catastrophe continuing to worsen around the war in Yemen, and repeated threats of a nuclear war between the United States and North Korea.
Yet the fear is not just for the worsening of wars already launched, but also fear of new wars, including regional ones with major powers involved. This, as well as pessimism on broadly all other issues, suggests that hopes that cooler heads will ultimately prevail are fading fast, and that there is little faith left that world leaders will stop themselves short of calamitous mistakes.