The Kurdish YPG is scrambling to raise its civilian population into an irregular force in the Afrin District of Northern Syria, desperately trying to shore up defenses ahead of a Turkish invasion which officials say could happen "at any moment."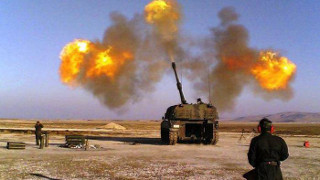 Turkey's President Erdogan vowed such an invasion over the weekend, and has been talking it up ever since, insisting now that Turkey needs to not only take Afrin, but to strangle the US-backed border army before it is fully operational.
The US has said the border force will be 30,000-strong, and Erdogan is loudly opposed to the idea, calling it a "terror army," and insisting that the only reason to establish such a border force would be to attack Turkey.
Turkish officials have indicated that Afrin will be the start of their invasion, which will begin imminently, but seems to indicate that the invasion is going to ultimately include all of Syrian Kurdistan.