Further adding to the soaring civilian death toll in Yemen, Saudi warplanes attacked a marketplace in the northern Yemeni Saada Province on Wednesday, killing at least 11 people and wounding five others.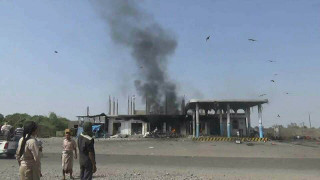 It as unclear why the market was attacked, or if any combatants were located anywhere near the targeted site. Health officials confirmed an 11-year-old boy was among those killed, however.
As civilian deaths have surged in recent weeks, it's become increasingly common for such incidents to happen without any official Saudi accounting of why the site was targeted. Marketplaces and other obvious civilian targets are being hit with alarming regularity.
The Shi'ite-dominated homeland of the Houthi movement, the Saada Province has been increasingly the focus of such Saudi strikes, with attacks hitting population centers instead of anything remotely military in nature.