Syrian forces continued their offensive into the northwest Idlib Province on Monday, seizing at least 14 additional villages from the rebels as they tried to advance against the Abu al-Duhur airbase, which has been under rebel control since mid-2015.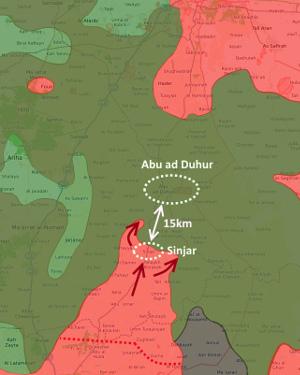 Idlib Province has been held by rebels for years, and the number of rebels there has continued to grow, with evacuation deals around the country seemingly always leading to new factions being imported into the tiny province.
With most of the major territory taken elsewhere, the Syrian military seems to have decided to finally contest Idlib itself, and these early indications are that they are making quite favorable gains, putting the rebels under even more pressure.
Though many of the rebel factions will likely struggle if they lose their territory, groups like al-Qaeda's Nusra Front will probably follow the ISIS strategy of just disappearing into the countryside and turning back into an insurgency.