With anti-government protests in Iran seemingly over, reformist President Hassan Rouhani is now in a new battle with the hardliners to try to advance their respective narratives about what exactly happened and why.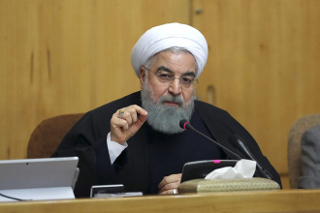 During the protests, everyone presented it as a CIA plot, but now the hardliners are suggesting the protests were a backlash against Rouhani's economic policies, noting that the rallies started as protests against unemployment and inflation.
Rouhani, by contrast, is arguing the protests were about a lot more than simple economic woes, saying that this was an expression of "generational unrest" against hard-line clerics and "fraudulent institutions."
Both sides are constantly at odds, and positioning their own narrative as the favored one after the protests could go a long way toward either reformists or hardliners positioning themselves as both the defender of the Islamic Republic, and the will of the people.