President Trump has made clear in recent days he intends to make some cuts to Pakistan aid, and congressional aides familiar with the situation say that the details will be announced by the State Department either Wednesday or Thursday. It appears this will be on Thursday.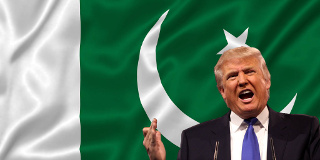 The aides say that US military aid to Pakistan will be cut, though the exact details of how much and how long are as yet not clear. The White House has yet to comment publicly on the matter.
Some $255 million in Pentagon funding for Pakistan has been suggested to be at stake, with officials repeatedly suggesting it was likely to be cut since back in August, when President Trump set out his Afghan War escalation.
President Trump has suggested problems with the Afghan War are related to Pakistan not "cooperating" and that Pakistan hasn't provided the support needed. Pakistani officials have criticized Trump's comments, saying the US is constantly using them as a scapegoat, and that Pakistan will continue to act in its best interests.