Saudi-led coalition forces have reported gains in the central Taiz Province, with heavy fighting leaving "dozens" of Shi'ite Houthis killed, and claims the Houthis have totally lost their supply line in the area.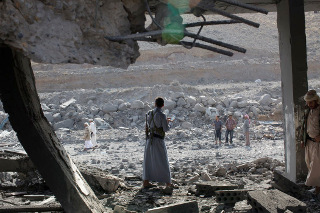 After the initial Saudi invasion in early 2015 at Aden, Saudi-led forces tried to advance north on the capital directly, but the fighting stalled at Taiz, where it's been contested ever since. Alternate routes have been attempted, but similarly stalled part-way through.
Houthi officials haven't offered any statements on the latest exchanges, which were reported through the United Arab Emirates' media outlets. Locals in Taiz, however, said they are still getting supplies through the Ibb Province.
It would be difficult for a single offensive to totally cut off Houthi supply lines into Taiz, however, as they control much of the province, and a broad number of routes from the north. It would have to be a massive push to cut off all potential supply lines.
Last 5 posts by Jason Ditz