The US-led coalition has issued yet another report on the civilian death toll in their airstrikes against Iraq and Syria since 2014, and continues to dismiss the vast, vast majority of the civilian deaths as "not credible."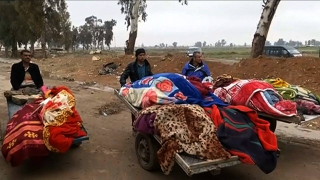 Out of 27,500 coalition airstrikes in that period, 1,799 reports of civilian casualties have been issued, with thousands killed. The coalition, however, dismissed all but 208 of the reports, and put the figure at 817 dead.
This has been a recurring problem, with all independent attempts at counting the deaths dwarfing the official figure, and even on specific, well-documented incidents, the US never cops to more than a small fraction of the confirmed toll.
At the core of this is that the Pentagon makes little to no effort to assess civilian casualties on their own, and when presented with reports of deaths tends to wait months before digging into them, and then seeks ways to dismiss them out of hand.