A group of suicide bombers and other attackers stormed a Shi'ite cultural center in the Afghan capital city of Kabul, killing at least 41 people and wounding 84 others, according to Afghanistan's Health Ministry.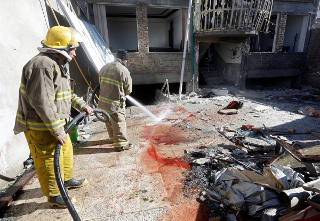 The attack was carried out on the anniversary of the 1979 Soviet invasion of Afghanistan, which apparently had drawn extra people to the facility. A large suicide bomb was detonated to start the attack, after which other attackers entered, and set off smaller bombs targeting the people gathered around the area.
The ISIS affiliate issued a statement claiming that they had carried out the attacks, noting they'd issued a statement earlier in the year vowing to target the nation's Shi'ite minority. Officials say they aren't certain ISIS was behind it yet, however.
ISIS is certainly among the potential perpetrators of such an attack, though of course in Afghanistan there are no shortage of Islamist factions, and many of them attack the Shi'ite Hazara minority on a regular basis, meaning it could be any of a number of attackers.