A US drone strike was reported along the Afghan-Pakistan border on Tuesday, killing a Haqqani network commander named Jamiuddin. Coalition officials claimed two were killed, but Haqqani statements suggested Jamiuddin was the lone casualty.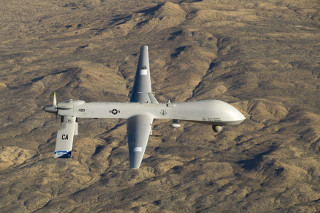 According to reports from Haqqani officials, two missiles were fired at Jamiuddin's car when he stopped for a conservation on his cell phone. They said the strike was in Kurram Agency, Pakistan, near the Paktia border.
Other reports were a lot more vague about whether the strike was in Kurram or Paktia, which could be important diplomatically. US drone strikes in Pakistan are always controversial, even if this one didn't appear to kill any civilians, while strikes in Afghanistan are treated as routine.
Indeed, Pakistan's government has preferred to say strikes on the border hit the Afghan side, so as to avoid public expectations of criticizing the US for its attacks on Pakistan's tribal areas.