Several weeks of fighting between the Shi'ite Houthi movement in Yemen and the pro-Saleh General People's Congress (GPC), fighting which saw Saleh and his top deputies killed, appears to be nearing resolution.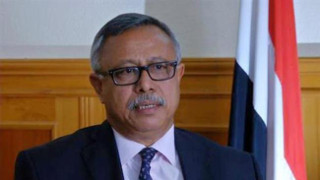 Abdulaziz bin Habtoor, the prime minister of the Houthi-GPC unity government in Yemen's north, has reached a deal with the Houthis on continuing to work together, Habtoor is one of the last high-ranking GPC members still alive after that recent row.
Reports have the Houthis freeing a number of reporters and other media staff seen to be pro-GPC, who were rounded up early in the fighting to try to get a handle on the information war in the region during the infighting.
It's unclear what such a deal actually means, if it reflects a serious rapprochement between the two sides or simply a recognition from the GPC that they cannot survive without Houthi support after losing so many top figures.