On Monday, the US and South Korea began their latest in an endless series of military exercises targeted at North Korea, this time a large-scale joint aerial drill operation, ignoring not only warnings from North Korea, but pleas from the rest of the region to call it off.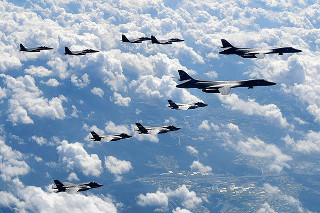 North Korea warned the move brought the nations to the brink of nuclear war once again, a warning which has become increasingly common in recent months, and reflected by US officials talking up how close the US to such a war.
China and Russia had both made last minute pleas for the countries to agree to hold off on the drill, with China pushing a plan in which North Korea would halt testing of its weapon program in return for a halt in such drills.
With North Korea viewing the US exercises as a prelude to an invasion, they consider continuing to develop retaliatory capabilities as necessary. US officials, however, are demanding North Korea unconditionally disarm, and aren't willing to discuss not holding such exercises even in that event.