The US is continuing to escalate its military operations in Somalia, with officials reporting Tuesday that they'd killed over 100 "al-Shabaab militants" in a single airstrike targeting a suspected training camp.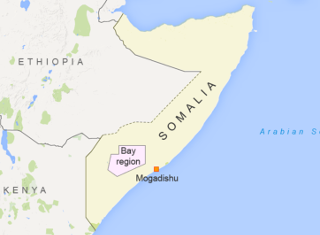 Details on the strike are still not totally clear, but it was said to have taken place 125 miles northwest of the capital city of Mogadishu. The attack was described as being in the Bay region, which has regularly been targeted.
US officials said that the strike was conducted with coordination from Somali officials. Somali media claimed their own military sent ground troops to the site. This is the latest of at least eight airstrikes the US has carried out in Somalia just in November, by far the highest level in the nation in years.
Al-Shabaab denied any such incident took place, saying it was "just propaganda" from the US. They've been the target of nearly all US strikes in Somalia this year.