The humanitarian calamity in Northern Yemen, fueled by Saudi Arabia's blockade, has been killing large numbers of people, a result of lack of medicine and increasingly scarce food. The situation just got much worse.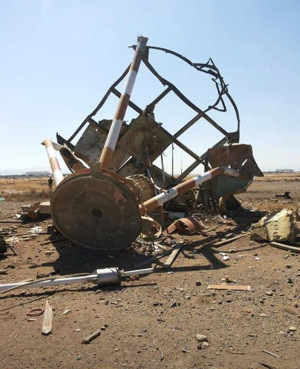 Hopes that Sanaa International Airport would be opened to aid flights to at least slightly ease the crisis were dashed Tuesday morning when Saudi warplanes attacked the airport, destroying its navigation station and effectively shutting it down.
This isn't the first time Saudi planes have attacked the airport, and indeed strikes against aid delivery sites, the airport and Hodeidah Port, have been recurring throughout the war, making aid shipments all the more complicated even on those rare occasions when the Saudis will let such aid in at all.
Saudi officials offered no justification for the attack, which added even further to UN concerns about the shortages across Yemen. The Saudi strikes underscore their increased willingness to use aid restriction as a weapon of war, just the latest in a litany of war crimes they've committed since the 2015 invasion.