Lebanese officials seem to be united on the question of Prime Minister Saad Hariri's visit to Saudi Arabia, with President Michael Aoun confirming over the weekend that Hariri has been kidnapped, and demanding he be given immunity by the Saudis.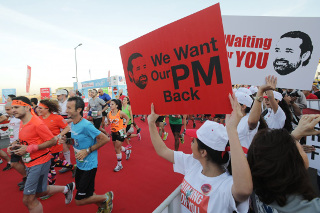 As details emerge on Hariri's trip and surprise resignation, it's not clear why there was so much ambiguity in reports. While foreign leaders are usually met at the airport by a delegation of royals, Hariri arrived in Saudi Arabia with only security forces waiting for him. They confiscated his phone, and scheduled his announced resignation the following day on Saudi state media.
Even Hariri's decision to travel to Saudi Arabia looked suspicious, with officials saying he was "summoned" by the Saudi King. He was told he'd be meeting with the crown prince. Instead, he was given a resignation speech to read.
The Saudis are said to have become increasingly angry at Hariri for his reluctance to "confront" Hezbollah, which is a power Shi'ite political faction within Lebanon. The Saudis see it as a sign of weakness, though Hariri appears to have been loathe to risk more political uncertainty.
The Saudis are keen to replace Hariri with his elder brother Bahaa, who they believe is more loyal to the Saudi kingdom. Bahaa Hariri was already in Saudi Arabia when this whole mess started, and reports from the family are that Saudi officials have been  asking the rest of the Hariri family to travel to Saudi Arabia to pledge allegiance to Bahaa.