The Pentagon's attempt to settle on a narrative for what happened on the October 4 ambush in Niger, in which four US special forces troops were killed, is greatly complicated by the fact that Nigerien troops were present at the time, and their defense ministry is being more frank about what happened.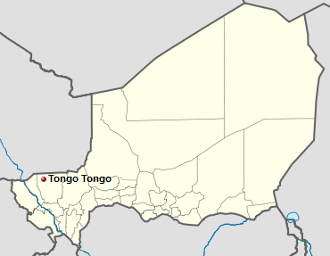 The Niger Defense Ministry reported over the weekend that the joint forces who were caught up in the ambush were actually engaged in tracking and fighting Islamist militants along the Mali border in the hours leading up to the attack.
This is dramatically different from every version of events offered by the Pentagon, which has insisted the US troops were on a purely non-combat mission, which is why they didn't have armored vehicles or any plans to evacuate if trouble happened.
That doesn't exactly make sense if the US forces were specifically out to attack Islamist fighters, and makes US claims they thought the operation was "low-risk" with little chance of enemy contact, if they specifically were out there looking for enemies to contact.
The Pentagon's own version of events isn't set in stone, which is a good thing since it's seemingly full of untruths. Officials have downplayed the problems with their version by insisting that they'll reconcile it when they finish their investigation into the incident.