In a 415-2 vote, the House of Representatives has passed the "Otto Warmbier Act," a new round of sanctions against North Korea described as the "harshest ever" in US history. If it passes, it would ban anyone who does any business or cooperates in any way with North Korea from having US business ties.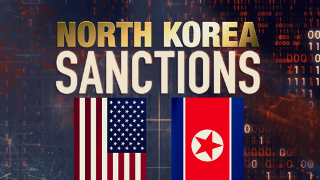 In addition to the sanctions, the bill also "honors" all Americans who have died while in North Korean custody. It is named after Otto Warmbier, who died in June after being in North Korean custody.
Reps. Justin Amash (R-MI) and Thomas Massie (R-KY) voted against the bill, with Massie warning he believed the bill moves the US closer to war, and creates tensions with natural allies.
Though soaring US-North Korea tensions have made the vote a fairly easy one in the House, it's still not clear when the bill will be taken up by the Senate. Since North Korea has very little foreign economic ties, the bill's impact will likely be very China-centric.