The October 4 ambush in Niger that killed four US special forces members forced the Pentagon to admit that they had been routinely carrying out ground patrols inside Niger, but African command (AFRICOM) may be cashing in on the incident.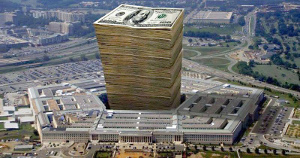 With the revelation that there are US military operations ongoing in Niger and countless other countries, AFRICOM is noting that they'd requested a lot more military equipment than they got, and some of that might conceivably have come in handy during the ambush.
The US special forces were, after all, sent out in unarmored vehicles, with no air surveillance, and no way of evacuating if a problem happened. Instead of questioning why they sent troops into such dangerous circumstances in the first place, officials just say it proves they should've been given way more equipment.
Few questions are being asked about why the US is in Niger in the first place, and instead officials are focusing the investigation in such a way that the "solution" will be an even bigger military budget, to facilitate even more pointless wars.