Adding to the growing number of massive attacks hitting Afghanistan lately, two suicide bombers attacked a pair of Shi'ite mosques on Friday, each killing a large number of civilians, with at least 72 slain across the strikes.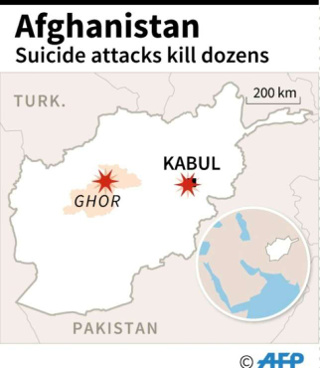 The bigger of the two attacks hit Imam Zaman Mosque in the capital city of Kabul, killing 39 people. The smaller attack was in Ghor Province, and killed 33. Officials say they believe the Ghor attack targeted a local political figure from the Jamiat party.
There has been no claim of responsibility for either attack so far, though attacks on Afghanistan's Shi'ite Hazara minority are not uncommon, and there are no shortage of Islamist groups in the area that might be behind it.
Recent attacks have mostly been carried out by ISIS, though again they are generally quick to claim responsibility, and they are far from the only group in and around Afghanistan that targets Shi'ites as a matter of course.