According to White House officials, President Trump will unveil his "overall" Iran strategy later this week. They offered no details on what that might include, though indications have been that it would be generally hostile toward Iran.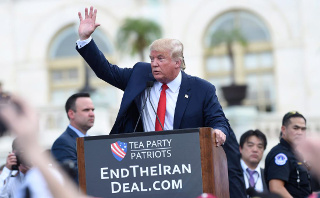 Last week, US officials reported that President Trump was going to decertify the P5+1 nuclear deal with Iran, on the grounds that it is not "in the national interest." This announcement was expected to be Thursday, and it's likely this will overlap with the new announcement.
Being public about an overall strategy would be unusual for the Trump Administration, which has generally preferred to be very coy about their direction in foreign policy situations, beyond threats and promises that the media will "see soon."
The planned announcement already has led to growing political unity within Iran, as both reformists who want better ties with the West and hardliners who are hostile toward the US see Trump as a threat.