Three US soldiers, all identified as Army Green Berets, were killed and two others wounded in an ambush Wednesday in the African country of Niger, near its border with Mali. The troops were part of a joint patrol with Nigeriens when they were ambushed by as-yet-unknown attackers.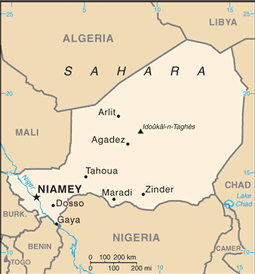 The speculation is that the attackers were from al-Qaeda in the Islamic Maghreb (AQIM), a regional al-Qaeda affiliate that operates along the Niger-Mali border regularly. There has been no claim of responsibility yet.
The confirmation of the incident also marks the first confirmation that US special forces are engaged in patrols inside Niger. In 2015, US African Command announced a "training" operation in Niger, but presented it as purely training, and not a deployment where US troops would be sent on combat patrols.
Niger is on the periphery of both AQIM's operations and Boko Haram's attacks, and while neither is based in the country as such, it's been a long-standing concern that US troops in the country, even for training, would find themselves a target. This is doubly so since the US troops appear to be conducting patrols.