In testimony to the Senate Armed Services Committee, Secretary of Defense James Mattis offered rare specifics on a change in US rules of engagement, in this case in the Afghan War. He confirmed a substantial loosening of restrictions on strikes.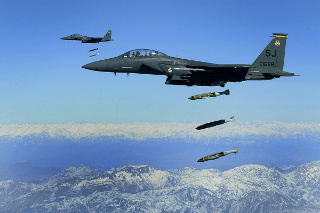 Gone are long-standing restrictions limiting US strikes to cases in which ground forces are in close proximity to the target. As with several previous moves, officials are also allowing commanders on the ground to act more unilaterally.
The removal of proximity requirements allows US forces to carry out airstrikes anywhere in Afghanistan they want, on essentially any pretext. Officials are presenting that as a way to try to speed up the escalation of the war.
Rules of engagement in Afghanistan are the product of nearly two dozen commanders with different priorities, some trying to reduce the chances of civilian casualties and some just wanting to strike on any pretext. That seems to be the direction they're heading in again.