Turkish Foreign Minister Mevlut Cavusoglu says his government is making a major effort to try to isolate al-Qaeda's Nusra Front within the Idlib Province of Syria, as part of implementing deals to reduce violence in the country.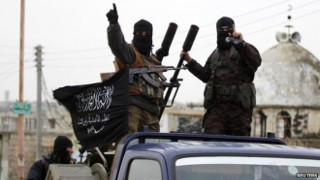 Turkey, Russia, and Iran are making major efforts to reduce fighting in and around Idlib, with a deal in the Astana peace talks bringing most of the rebels on board. The Nusra Front, however, has rejected the Astana deal, and accused rebels who participate in it of betraying them.
Idlib has a lot of different rebel factions in it, and Nusra is the head of a large umbrella group, one of the most influential in the area. Turkey is hoping to lure other factions in their umbrella group away, however, with an eye toward limiting their ability to cause problems for the deal.
Nusra's position has weakened considerably in the past few weeks, with a failed offensive against Syrian forces in Hama leading to a decisive rout, with Russia claiming 850 Nusra were killed in just 24 hours. It's unclear how accurate this figure was, or how many fighters Nusra still has.
Separating them from other factions might be easier with Turkey involved, as Turkey already has a substantial collection of rebels they fund, and lots of jihadist groups exist in Idlib, meaning there are plenty factions to fit with ideologically.