A continued Syrian military push into one of ISIS' western-most enclaves within Syria, along the Hama and Homs border, has paused briefly with an evacuation deal which is allowing hundreds of residents of leave the area.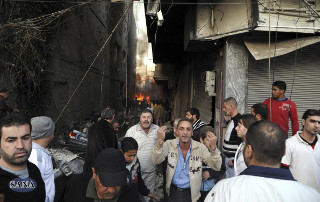 The civilian population, mostly shepherds, have been able to get out of the enclave under this deal, and are mostly heading into the neighboring Idlib Province, an area held by other Islamist rebel factions.
According to the Syrian Observatory for Human Rights, the deal to allowed ISIS fighters and their families to leave the area, though it's not clear fighters were evacuating so far. ISIS fighters trying to move into Idlib  would like provoke considerable resistance among the factions there.
But ISIS fighters also don't have the easiest time fleeing east into other ISIS territory either, with the US having held up a convoy of fleeing fighters and civilians for over a week, demanding all the ISIS fighters within be killed.