A lot of publicity is coming today after a call by Syrian opposition groups in exile called for rebels to join forces into a "national army," and have had upwards of a dozen factions, most notably the Islamist Ahrar al-Sham group, accepting the call.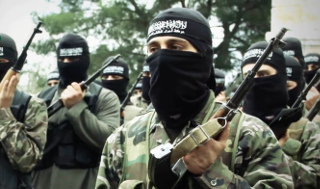 This is the latest in years of calls for unity among the Syrian rebel factions, or at least limits to infighting. In practice. The factions endorsing this latest push are almost exclusively Turkey-backed rebel groups who have already been acting as an effectively unified faction.
This should be unsurprising, as the opposition factions making the call are both operating out of Turkey in the first place, and those familiar with the initiative describe it as being pushed heavily by Turkey, so it would make sense their proxies are on board.
Beyond them, however, it's not clear how many other rebel groups are going to accept such an offer, as the other rebel groups in the north, where Turkey's allies are, are almost exclusively overt rivals of theirs, and the limited rebel factions in the south who aren't already part of major umbrella groups would be of fairly limited value to this "national army."