Russian diplomatic officials are working feverishly to finish emptying out their San Francisco Consulate and two US annexes, which the US has given them until Saturday to withdraw from as part of the latest US diplomatic measures against them.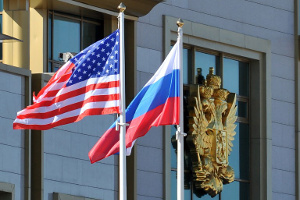 In emptying the consulate, the Russian diplomats have been burning unknown items in the fireplace, leading to black smoke seen pouring out of the chimney. Local fire department officials said the burning was intentional, and not a problem.
Once that's sorted out, however, the real question is the Russian reaction to the latest move, with Foreign Minister Sergey Lavrov warning that they would "respond harshly" to the latest US measures. Other officials warned the US was starting what could be a spiral of tit-for-tat measures.
US State Department officials expressed similar concerns yesterday, admitting that US-Russia relations are spiraling to new all-time lows all the time. Mutual recognition that this is a problem, however, doesn't look like it's going to keep either side from taking more measures.