President Trump went out on a bit of a limb in trying to push a new Israel-Palestine peace plan when he took office, something which Israel's current far-right government has shown little appetite for. With little process to show for it so far, Palestinian officials are warning that they're confused what the US is actually proposing.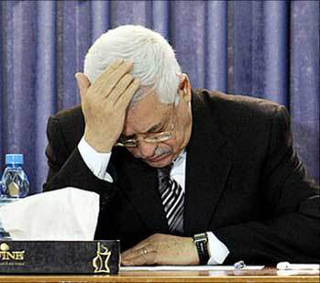 Palestinian spokesman Nabil Abu Rdeneh said they are still seeking a "clear vision" from the US on actually what the peace process, which Trump has called "the ultimate deal," will look like.
Palestinian Authority President Mahmoud Abbas was even more frank about the confusion, saying he's met with President Trump's envoys about 20 times on the peace process and still doesn't understand what the US plan actually is.
Abbas described the talks to members of Israel's opposition Meretz Party, telling them that the US envoys repeatedly stressed their commitment to a two-state solution and an Israeli settlement freeze, but that whenever he asked the envoys to convey their position to Israeli officials, they refused to do so.
Abbas reportedly complained about "chaos in the administration" in the US, but said he still couldn't understand how the US is conducting itself with respect to the peace process, apparently telling both sides completely different stories about what their position actually is.