Chinese state media is quoting officials familiar with the situation as saying the nation is preparing for a "small-scale military operation" aimed at expelling Indian troops from the Doklam region, after a protracted stand-off in the area.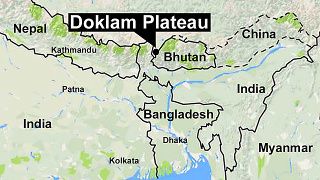 China was trying to build a road in the Doklam region when Indian ground troops crossed the border to stop them. Indian forces have remained there, albeit in small numbers, ever since. India does not claim the land belongs to them, but claims that Bhutan believes it belongs to them, and that an old treaty with Bhutan obliges them to back the claim.
The territory is sparsely inhabited, and of little value to either. Still, Chinese officials warn that the row with India could have a long-term impact on their relationship, whether or not the dispute results in any sort of military exchange.
Chinese officials aren't prepared to wait forever, though, and envision a "limited war" being launched within the next two weeks to expel the Indian troops. It remains to be seen, however, just how "limited" a war between the world's two most populous countries could really be.