The clearest sign yet that the US may finally get around to passing an Authorization on the Use of Military Force (AUMF) on the ISIS War, officials say the Trump Administration has expressed a willingness to help the Senate Foreign Relations Committee with the process to drafting the language of it.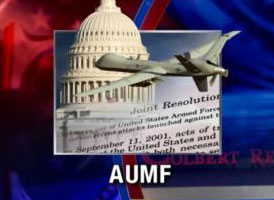 Secretary of State Rex Tillerson and Secretary of Defense James Mattis have both been testifying at a classified hearing at the committee regarding the possibility of introducing an AUMF, and offer help on the matter, though the State Department did say that the administration is not seeking any specific revisions,and is satisfied with the 2001 AUMF.
The 2001 AUMF, passed after 9/11, authorized war against al-Qaeda and anyone else involved in 9/11. This has been used as a pretext for literally every US war since, even though wars like the one against ISIS has nothing to do with 9/11, and ISIS didn't even exist when the AUMF was written.
Presidents have been keen to take a very broad view of the old AUMF as basically giving them unilateral authority to do anything so long as the word "terrorism" is somehow mentioned along the way. This really drove the last effort at an AUMF, under President Obama, when the White House bragged that version was also so vague ass to let them do anything. When Congress tried to impose limits on the war, Obama quickly soured on the idea, and the vote never happened.
This may be an issue for President Trump as well, as he's favored having unilateral war-making ability as well. It's unsurprising he'd want to help drive the language of the bill, but similarly may quickly change his mind if it doesn't go his way.
Last 5 posts by Jason Ditz