In a move that could be a major shift in power among militant Islamists in Pakistan, reports today have Haji Daud Mehsud, the leader of the Tehreek-e Taliban Pakistan (TTP) in the city of Karachi having withdrawn from the organization and joined the local ISIS affiliate.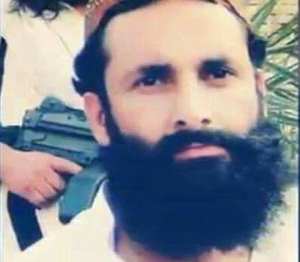 There was been no confirmation of this move, and in the past reports of militants defecting to ISIS in the region have proven false, invented by rivals as a way to try to discredit them. Still, there are some reasons to believe this may be the case.
Daud Mehsud was, after all, initially given the Karachi post by Hakimullah Mehsud, and was one of his most trusted allies. Hekimullah's successors have been engaged in infighting for years, and Daud appears to have fallen out of favor with the people who are ultimately consolidating their leadership.
ISIS affiliates in Afghanistan and Pakistan would neither confirm or deny the report, saying they've adopted a policy of keeping their leadership's identities confidential for the sake of security. With the ISIS affiliate in the area heavily reliant on foreign Islamists for leadership, Daud would give them some local credibility that they've long lacked.