With the four blockading states having pared down their previous list of 13 demands to six general principles, Qatar's Emir is also expressing an openness to engaging in negotiations aimed at resolving the ongoing diplomatic crisis and return the situation to normal.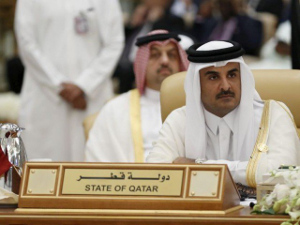 The previous 13 demands were clearly far more than Qatar was willing to give up, and the Emir reiterated today that any deal would have to respect Qatari sovereignty, but he apparently does see an opportunity at compromise, something that seemed unlikely before.
The Emir added that "in Qatar life goes on normally" despite the blockade, reflecting that the nation has shifted most of its previous trade with Saudi Arabia to new partners, primarily Turkey, and as the world's richest country has been able to adapt with limited hassle.
With an end to demands to expel Turkey from its military base in Qatar, and closing every single Qatari media outlet, the Qataris may not feel the need to make a deal, but likely do want to at least give the appearance of being willing to talk. Whether that leads to talks or not remains to be seen.