Israel has made no secret of not liking the southern Syria ceasefire, negotiated between the US and Russia, complaining in particular that it doesn't keep the Syrian government, and its Iranian allies, totally barred from that part of the country, which they see as tantamount to letting Iran be too close to the Israeli border.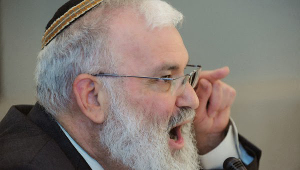 Israeli Maj. Gen. Yaakov Amidror is the latest to step up the ever-growing series of threats against Iran over the matter, attending a briefing with foreign correspondents today and warning that if the US and Russia don't resolve Israel's complaints, the Israeli military will "intervene and destroy every attempt to build infrastructure in Syria."
Maj. Gen. Amidror went on to say that Israel "will not let the Iranians and Hezbollah be the forces which will win" the Syrian war. This comes less than a day after Prime Minister Benjamin Netanyahu admitted to a live microphone that Israel had attacked Iranian targets in Syria dozens of times.
Israel has always been keen on military confrontation with Iran, and this position is in keeping with repeated comments from Israeli officials that they would prefer ISIS to gain control over Syria, because Iran is always "the main enemy."