Militants loyal to the banned Kurdistan Workers Party (PKK) carried out multiple attacks inside southeastern Turkey today, killing at least five people, including three workers, a private security guard, and a soldier in the Turkish military.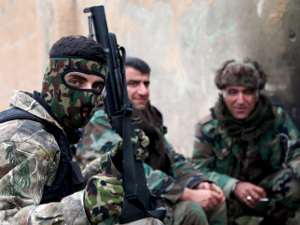 Two of the workers were repairing a road outside of a Turkish military base in Sirnak Province, while the third was at a separate work site in Sirnak. The security guard and the soldier were killed in two separate remote detonated explosions. Five other workers and a security guard were also wounded in the incidents.
Turkish forces carried out a military operation later in the day, killing three PKK fighters, who they suggested were responsible for the recent attacks. Turkey's Interior Ministry says that 55 PKK militants have been killed in the area over the past week.
The PKK has been fighting a war against Turkey off and on since the early 1980s. The war has escalated significantly in the past year, since the Erdogan government withdrew from a mutual ceasefire that was meant to give way to peace talks.