In an interview with Sky News, Qatar Defense Minister Khalid al-Attiyah accused Saudi Arabia and other countries involved in the blockade are plotting to topple the Qatari Emir, saying that his country stands ready to defend itself from any possible military intervention.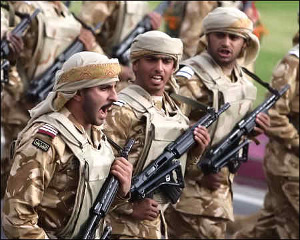 Attiyah accused these countries of being behind the failed 1996 coup d'etat, and also the "soft coup attempt" in 2014. He insisted Qatar's survival as an independent emirate should prove to its neighbors that they won't be swallowed up easily.
The United Arab Emirates has downplayed the idea of military intervention in their statements, while Bahrain has accused Qatar of "military escalation" by remaining on good terms with Turkey, who has a military base on the Qatari Peninsula.
Saudi Arabia issued a list of 13 massive demands for Qatar to end the crisis, which Qatari officials have complained infringe on their sovereignty on several points. Foreign Minister Mohammed bin Abdulrahman al-Thani said he believes the list was "meant to be rejected."
Though Qatari officials say that they intend to provide their response on Monday by way of Kuwait, all signs have been from the start that they intend to reject the calls, with Thani adding that "the world is not governed by ultimatums."