Yemeni Saudi-backed government has announced that they are forming a committee to investigate the recent media reports of United Arab Emirates troops torturing detainees at secret prisons within Yemen, and then turning them over to the US for interrogation.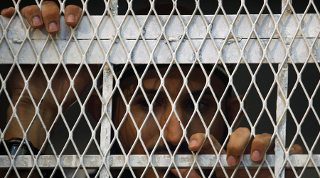 Prime Minister Ahmed Obeid bin Daghr announced the formation of the committee yesterday, and that it will be urn by the Justice Minister and five other members. They will be given 15 days to investigate and reach a conclusion on the abuses.
The Associated Press initially broke the story, quoting the Pentagon as insisting that US law wasn't violated because the US soldiers involved in the interrogations weren't present during the torture. This has, of course, led to calls for "clarification" from top US lawmakers.
While the revelation of torture was inevitably going to be controversial, it's somewhat surprising that the Hadi government is making a big deal out of it, since they've mostly shrugged off previous reports of human rights violations by Saudi Arabia and other nations in the course of the Yemen war.