The Trump Administration is already steering headlong into multiple major diplomatic rows, and is now reportedly set to revise official US policy toward Pakistan to more of a hard line approach, complete with an increase in drone strikes against targets within Pakistan.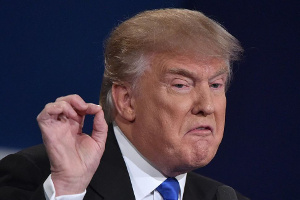 The expectation is that the US is trying to find a way to compel Pakistan to crack down on Islamist factions which are carrying out attacks in Afghanistan, in keeping with the Afghan government blaming Pakistan every time a major terror attack hits.
In addition to ratcheting up the drone strikes, the Trump Administration is also considering moves to withhold some of the substantial aid they give Pakistan annually, and potentially even downgrading the official relationship, removing Pakistan's status as a "major non-NATO ally."
US moves to shift the blame for Afghan failures by ratcheting up pressure on Pakistan are nothing new, and have been ongoing for over a decade now. The threat to remove their status as a major ally would be something new, however.