The situation at the Afghanistan-Pakistan border is always tense, particularly after Friday's exchange of fire between the two sides, but appears to be rapidly spiraling out of control, as Pakistani forces have  attacked and destroyed several checkpoints along the Chaman border, which connects Balochistan to Kandahar.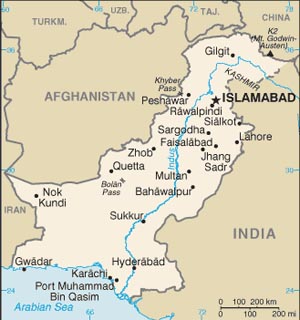 At least 50 Afghan soldiers are reported dead, and over 100 wounded, as Pakistan reports they've destroyed five separate checkpoints in "retaliation" for Afghan fire. There was no news of new Pakistan casualties since Friday's exchange of fire.
Locals say that the border crossing was closed earlier in the day by Pakistani security officials, and has remained so, with loudspeakers ordering all villages on the Pakistani side of the border evacuated until further notice. Helicopter gunships are reported overhead, and over 2,000 families have been displaced.
Pakistan has accused Afghan officials of unprovoked attacks on the villages, and of targeted census workers in the border region. Afghanistan does not recognize the current border between the two nations, but insisted it was Pakistan that fired first in this most recent round of fighting.