President Trump has been very public about his intentions to reach a deal on peace between the Israelis and Palestinians, and his recent meeting with Palestinian President Mahmoud Abbas was followed by yet more talks of his commitment to get the negotiations launched, and solved.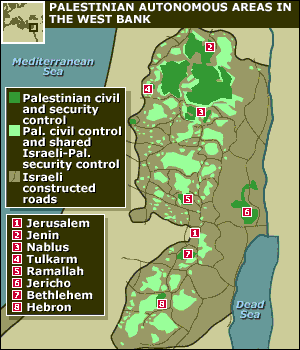 Palestinian experts, however, say they aren't optimistic about this yet, because President Trump's promises have come without any specific details no what, if anything, he's going to actually do. Indeed, he appears to be going out of his way to avoid taking positions on any of the core issues.
From the two-state solution to the details of Israel's settlement expansion in the occupied West Bank, President Trump has been very dismissive of the specifics, insisting he doesn't want to "dictate" terms. Yet he's also not even offering suggestions at this point, leaving the whole process in limbo.
The only reason to think the peace process has a future at all is President Trump's own belief that he has super-human powers of negotiation. Yet right now all that's amounting to is promises of a deal being reached in the future, and no sign anything has even been started of making it happen.